Pairing with Community Member Eliot Sanford
On October 8th, DEV Community member Eliot Sanford joined Christina and I on the pairing stream to work on an accessibilty issue.
We had a lot of fun and got a proof of concept running on the frontend to lint markdown. Here's the full stream.
Eliot is still working on the issue, so feel free to follow its progress.
The https://github.com/forem/forem/issues/4807 repository on GitHub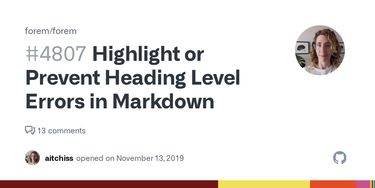 You can also find the three of us all over the web here:
Eliot:
Nick:
Christina:
Looking forward to seeing you on future streams! Follow DEV on Twitch to be notified when future streams begin. Happy Hacktoberfest!